Earlier this month, in Temple-Inland, Inc. v. Kenneth Dee, New Jersey's Appellate Division ruled that a company could be liable for failing to inform an employee about a change to its commission plan until after the change went into effect. The case also addresses numerous other issues in a complex dispute between the company and its former employee.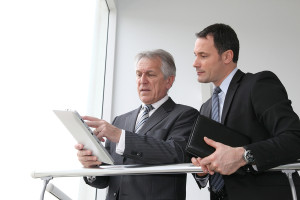 Kenneth Dee worked as a salesperson for Temple-Inland, Inc. for fourteen years. Temple-Inland paid Mr. Dee a base salary plus commissions. The company eventually changed how it was calculating commissions. It apparently substantially reduced Mr. Dee's commissions in comparison to his peers because he had been receiving extraordinarily high commissions from his best customer, Church & Dwight.
Mr. Dee complained about his reduced commissions. According to Mr. Dee, the Regional Vice President of Sales and Marketing indicated the company would address this by performing an audit. Mr. Dee further claims that although the audit revealed he was being underpaid, the company did nothing to remedy the situation.