A recent age discrimination case from the United States District Court for the District of New Jersey is a helpful reminder that just because your employer has a good excuse for its decision to fire you, it does not necessarily mean the company did not violate the law.
Carol Natale began working for East Coast Salon Services, Inc., in November 2006. At the time she was 59 years old.   A little over five years later, the salon's owner, Stan Klet, called the store. Ms. Natale answered the telephone by saying "East Coast Salon, how can I help you?" Ms. Klet claimed Ms. Natale violated company policy by failing to give her name when she answered the phone. He also claimed Ms. Natale challenged him when he told her she had violated this policy. In contrast, Ms. Natale says she told Mr. Klet that nobody ever told her to provide her name when she answers the telephone. She also claims she apologized to Mr. Klet during the call and that she did not argue with him.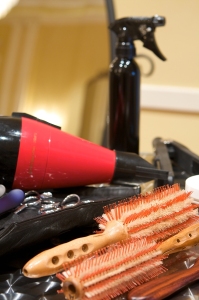 After checking with its Human Resources Department, the company fired Ms. Natale. It claims it fired her because she was insubordinate, argumentative and disrespectful during the call with Mr. Klet.