In a recent opinion, the Third Circuit Court of Appeals ruled that an employer's failure to promote an employee was not legally actionable discrimination where the employer promoted the same individual to the same job approximately one month later.
Evon Grossberg worked for the Hudson County Department of Social Services as a Human Resources Specialist.  Ms. Grossberg is African American.  In July 2013, she applied for a promotion to the position of Training Technician.  At the time, Ms. Grossberg was 58 years old.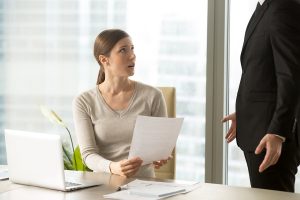 In early August 2013, Hudson County promoted another employee who was in her low to mid-twenties and Egyptian, rather than African American, to the position of Training Technician.  When Ms. Grossberg asked her supervisor why she had not received the promotion, her supervisor told her to speak to her union representative. Ms. Grossberg then filed a complaint with her union representative.  She also submitted an online intake form to the United States Equal Opportunity Commission ("EEOC") as part of the process to file a Charge of Discrimination.