A recent decision from the District of New Jersey concludes that, when an employer claims it fired an employee as part of a corporate restructuring, but has no documents to prove there was a restructuring, can be enough to prove age discrimination in violation of New Jersey law.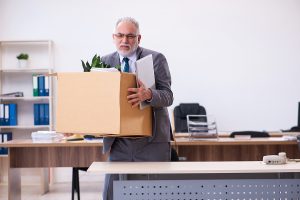 In 2014, Talbird Reeves Sams began working for Pinnacle Treatment Centers, Inc.  His job was to find new locations for new facilities, and to help Pinnacle open those facilities.
In 2016, Pinnacle's Chief Development Officer, Robert O'Sullivan, told Mr. Sams that his position was being eliminated due to "corporate restructuring" and his employment was being terminated as a result.  At that time, Mr. Sams was 58 years old.
After Pinnacle fired Mr. Sams, it reassigned his job duties to Mr. O'Sullivan, who at the time was 39 years old.  Pinnacle claimed this was temporary, and that "the entire department was eliminated and a new group was formed" that would be taking over the role of locating and opening new facilities.
Mr. Sams filed a lawsuit in which he claimed Pinnacle fired him due to his age, in violation of the New Jersey Law Against Discrimination ("LAD").  Both Mr. Sams and Pinnacle eventually filed motions for summary judgment, in which they each argued they were entitled to win the age discrimination claim as a matter of law.
In Sams v. Pinnacle Treatment Centers, Inc., the Court found Mr. Sams belonged to a protected class due to his age, was qualified for his position, and had experienced an adverse employment action because Pinnacle had fired him.  In addition, it found there was some evidence to suggest age discrimination based on the fact that Mr. Sams' job duties were assumed, at least temporarily, by Mr. O'Sullivan, who was almost 20 years younger than him.
The Court also found that Pinnacle had provided a non-discriminatory explanation for firing Mr. Sams, namely that his job was eliminated as part of a corporate restructuring.
In support of its position that it eliminated Mr. Sams' entire department, Pinnacle relied solely on a sworn statement from its CEO, Joseph Pritchard.  The company also relied on the fact that, when it fired Mr. Sams, it also fired another employee, Matthew Rice, who was 12 years younger than Mr. Sams.  Pinnacle also noted that it had not hired anyone to replace either Mr. Sams or Mr. Rice.
Ultimately, the Court concluded that a jury needs to determine whether Pinnacle engaged in age discrimination in violation of New Jersey law.  In doing so, it recognized that Pinnacle failed to produce any business records or other documents demonstrating that it actually had a corporate restructuring.  As the Court put it, "[a] reasonable juror might expect [Pinnacle] to have created at least a single email, memo, or internal document discussing 'corporate restructuring' before terminating [Mr. Sams] as part of this 'corporate restructuring.'"
Further, the Court noted that Pinnacle also fired Mr. Rice, who is over 40 years old, at the same time that it fired Mr. Sams.  It indicated that, based on that, a jury could conclude the company was targeting older workers.
That being said, the court also made it clear that a jury could find that the company's decision not to hire anyone to replace Mr. Sams or Mr. Rice suggests it really fired them as part of a job elimination, rather than due to age discrimination.
Accordingly, the Court denied both motions for summary judgment, so a jury can have a chance to decide whether Mr. Sams can prove Pinnacle fired him because of his age.