Earlier this year, the New Jersey Supreme Court recognized that an employee who quits a job to accept another job offer, only to have the new employer withdraw its offer, may be able to recover "reliance damages."  In other words, he might be able to recover damages based on the salary and benefits he gave up at his previous job.
Jed Goldfarb is an investment advisor.  From 2009 to 2013, he worked as a research analyst with Monness, Crespi, Hardt & Co., Inc.  During that period, he was paid entirely based on commissions, and earned between $308,000 and $466,000 per year.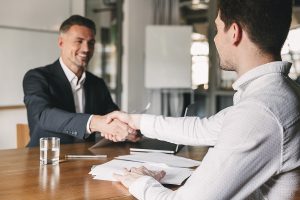 In March 2013, Mr. Goldfarb received an oral job offer from David Solimine to manage Mr. Solimine's family's substantial investment portfolio.  According to Mr. Goldfarb, the offer included a base salary of $250,000 to $275,000, plus commissions.  Mr. Goldfarb accepted Mr. Solimine's offer, and quit his job with Monness, Crespi, Hardt & Co. so he could work for him.