Yesterday, the New Jersey Supreme Court ruled that a sexual assault against a student can constitute sexual harassment in violation of the New Jersey Law Against Discrimination ("LAD").
In addition to prohibiting discrimination in the workplace, the LAD also prohibits it in places of public accommodation, including public schools and school busses.  Sexual harassment is a form of discrimination that occurs because of the victim's sex.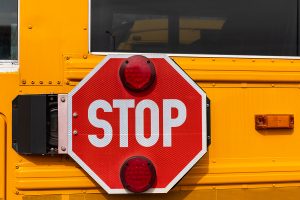 The case involved an individual identified only by her initials, C.V., who was a prekindergarten student in the Waterford Township School District.  C.V. was the victim of repeated sexual assaults by her bus aide, Alfred Dean.  Mr. Dean ultimately plead guilty to first-degree aggravated sexual assault, and was sentenced to 10 years in prison.