On August 3, 2017, New Jersey's Appellate Division reversed a trial court's opinion that had dismissed an employee's pregnancy discrimination case, finding enough evidence from which a jury could conclude that the company's claim it fired her for insubordination was a pretext for (excuse to cover up) discrimination.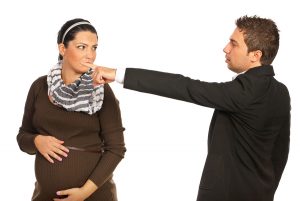 Sandra Roopchand worked as a medical technician for Complete Care, a medical office, from January 2013 through July 2014. The business was run by two brothers-in-law, Richard Schaller, M.D. and Robert Fallon, D.C.  Ms. Roopchand's job duties included patient care, administrative responsibilities and cleaning and restocking the exam rooms. Up until the day she was fired, Complete Care had never disciplined Ms. Roopchand or criticized her about her job performance.
In early July 2014, Ms. Roopchand learned she was pregnant.  Since she suffers from hypothyroidism, her pregnancy was considered high-risk.