A recent District of New Jersey opinion emphasizes the importance of recertifying an intermittent Family & Medical Leave Act ("FMLA") leave when your employer asks you to do so. An intermittent leave is when you seek permission to take time off, as needed in the future.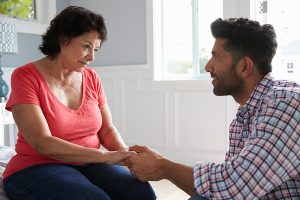 Matthew Calio is a corrections officer for the Camden County Board of Chosen Freeholders, which does business as the Camden County Department of Corrections ("DOC"). Mr. Calio alleges the DOC violated the FMLA and the New Jersey Family Leave Act ("NJFLA") when it suspended him after he took time off to help care for his mother who suffers from dementia.
On several previous occasions, Mr. Calio asked the DOC for an intermittent family leave so he could help care for his mother, and the DOC granted his request. His most recent request was in 2018, which he sought due to his mother's intermittent flare ups that caused her to be incapacitated once per month for up to five days. The DOC granted Mr. Calio permission to take up to one week off every four weeks between December 12, 2018 and June 12, 2019.