Yesterday, a unanimous New Jersey Supreme Court ruled that two racially offensive slurs uttered by a supervisor can be enough to create a hostile work environment in violation of the New Jersey Law Against Discrimination ("LAD").
Armando Rios, Jr. is Hispanic.  He worked for Meda Pharmaceutical, Inc. as its Director of Brand Marketing.  His immediate supervisor, Tina Cheng-Avery, was Meda's Senior Director of Commercial Operations.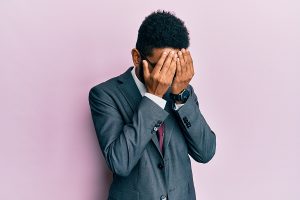 Mr. Rios claims Ms. Cheng-Avery made two racial slurs toward him.  First, he claims that when he was discussing his plans to purchase a new house, Ms. Cheng-Avery said "it must be hard for a Spi*k to have to get FHA loans."  Second, he claims that the following month, when he and Ms. Cheng-Avery were casting actresses for a television commercial for one of Meda's products, Ms. Cheng-Avery said one of the actress auditioning "would work … if she didn't look too Spi*ky."  Ms. Cheng-Avery denies she made either of those comments.