A recent case recognizes that an employer's decision to remove an employee from her job and give her an opportunity to search for another position within the company is an adverse employment action.  In other words, if it is done for a discriminatory reason, doing so can violate the New Jersey Law Against Discrimination ("LAD").
Kathleen Fowler, who has epilepsy and is a cancer survivor, worked for AT&T for 30 years and is over 60 years old.  In December 2015, AT&T announced a plan to reduce the Technology Planning and Engineering business unit for which Ms. Fowler worked by eliminating numerous positions.  AT&T placed the employees impacted by this reduction in force on "surplus status," meaning they were given the choice to accept a severance package and leave the company, or remain employed for 60 days to search for another job within AT&T.  If an employee on surplus status was not offered another position within those 60 days, then she would receive the severance benefits.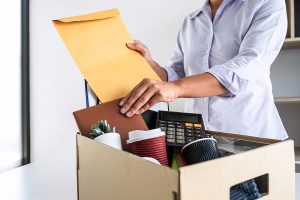 Ms. Fowler elected to go onto surplus status.  During that period, she was offered two positions, one in New Jersey and the other in Texas.  Even though she was better qualified for the position in Texas, Ms. Fowler accepted the job as a senior system engineer because it was in New Jersey and she did not want to interrupt her cancer treatment.