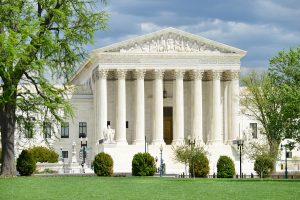 Earlier this month, the United States Supreme Court ruled that filing a Charge of Discrimination is not required for a court to have jurisdiction over a lawsuit under Title VII of the Civil of Rights Act of 1964.
Title VII is a federal law that prohibits discrimination based on race, color, religion, sex and national origin.  It requires employees to file a Charge of Discrimination with the United States Equal Opportunity Commission ("EEOC"), wait at least 180 days for the EEOC to investigate the claim, and then receive a "Right to Sue" letter before they can file a lawsuit.
Lois Davis worked for Fort Bend County, Texas.  She made an internal sexual harassment complaint to the County's human resources department.  After Fort Bend subsequently reduced her job responsibilities, she filed a Charge of Discrimination with the EEOC claiming she was the victim of retaliation for reporting the sexual harassment.