A decision from New Jersey's Appellate Division recognizes that New Jersey's whistleblower law, the Conscientious Employee Protection Act ("CEPA"), can apply to employees who work in other states.
Stephanie Halliday worked for Bioreference Laboratories, Inc., a company that provides diagnostic testing and related services.  Bioreference's headquarters is in Elmwood Park, New Jersey.  However, Ms. Halliday worked for it at a laboratory in Houston, Texas.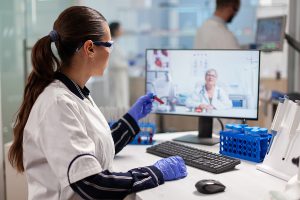 Ms. Halliday objected to her supervisors that Bioreference was violating federal safety and health regulations and the Clinical Laboratory Improvement Amendments of 1988 ("CLIA") in Texas.  Specifically, she emailed an employee in the company's Quality Systems ("QS") Department in New Jersey to report significant deficiencies with the performance of the staff in the Houston laboratory that caused her to lack confidence that patients' test results would be valid.