Earlier this month, New Jersey's Appellate Division reversed a trial court's decision that had dismissed Robert Benning's disability discrimination lawsuit because the trial court improperly ignored evidence which supported his claim.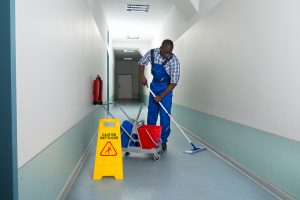 Mr. Benning is disabled.  Specifically, he has cognitive impairment from an episode of cardiac arrest in 1984, which causes him difficulty with his short-term memory and processing new information.
In September 2006, Mr. Benning began working for the Middlesex Regional Education Services Commission ("Middlesex").  Although he initially served as a teacher's aide, he quickly began to work as custodian.  Between 2006 through 2009, he consistently received positive performance ratings.