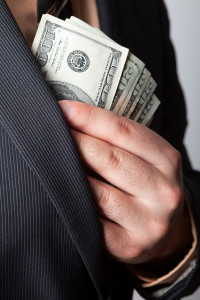 One important employment law principle is that employees owe a duty of loyalty to their employers. This generally means they cannot act contrary to the interest of their current employer. The New Jersey Supreme Court recently explained that an employee who breaches this duty can be required to pay back the salary he received while he was disloyal, even if the breach did not cause the employer any damage. The concept of requiring an employee to pay back his salary based on his misconduct is called "equitable disgorgement."
Bruce Kaye owned and managed three separate timeshare businesses in New Jersey, Flagship Resort Development Corporation, Atlantic Palace Development, LLC and La Sammana Ventures, LLC. His employee, Alan Rosefielde, is an attorney who served as the Chief Operating Officer and General Counsel for two of those businesses. Mr. Rosefielde's salary was $500,000 per year.
The trial court ruled that Mr. Rosefielde violated his duty of loyalty to his employers. For example, when he formed a new business to manage the timeshare properties owned by one of Mr. Kaye's businesses, Mr. Rosefielde gave himself a larger percentage ownership in the new business than he and Mr. Kaye had agreed. Mr. Rosefielde also falsely claimed another new business he formed would manage sales only for one of Mr. Kaye's businesses, but tricked Mr. Kaye into signing documents authorizing the new company to manage sales for companies all over the world. Mr. Rosefielde's other misconduct included receiving reimbursement for $4,000 of personal expenses by falsely claiming they were business expenses, directing someone to forge the signatures of defaulting timeshare unit owners who could not be located to transfer their ownership without foreclosure proceedings, and making misrepresentations to an insurance company to provide health insurance to independent contractors working for Mr. Kaye's businesses.