Earlier this month, the United States Supreme Court ruled that the First Amendment's freedom of religion clause bars employees who work for religious institutions from bringing any employment discrimination claims against their employers if their jobs include performing "vital religious duties."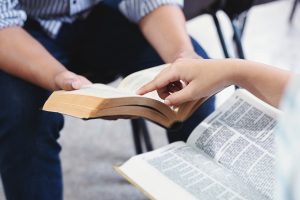 The decision stems from lawsuits filed by two elementary school teachers, Agnes Morrissey-Berru and Kristen Biel.  Ms. Morrissey-Berru worked for a Catholic school, Our Lady of Guadalupe School.  Ms. Biel worked for another Catholic school, the St. James School.  Although neither Ms. Morrissey-Berru nor Ms. Biel had the title of minister, they each taught all subjects, including religion, and were required to develop and promote the Catholic faith as part of their jobs.
Our Lady of Guadalupe reduced Ms. Morrissey-Berru from full-time to part-time, and subsequently decided not to renew her employment contract.  Ms. Morrissey-Berru filed a lawsuit in which she claimed the school did so because of her age, in violation of the Age Discrimination in Employment Act ("ADEA"). The school claims it made those decisions because Ms. Morrissey-Berru had difficulty administering a new reading and writing program that it implemented.
Similarly, the St. James school did not renew Ms. Biel's contract after her first full year.  She claimed St. James fired her because she sought a leave of absence to receive treatment for her breast cancer, in violation of the Americans with Disabilities Act ("ADA").  In contrast, the school claims it chose not to renew her contract based on her allegedly poor job performance, including her failing to follow the curriculum and failure to maintain an orderly classroom.
The First Amendment states that "Congress shall make no law respecting an establishment of religion, or prohibiting the free exercise thereof."  The Supreme Court has previously recognized that courts must "stay out of employment disputes involving those holding certain important positions with churches and other religious institutions."  This is often referred to as the "ministerial exception" to anti-discrimination laws, which we discussed in an article back in January 2012: Religious Ministers Are Not Protected by Anti-Discrimination Laws.
On July 8, 2020, the Supreme Court held that the ministerial exception applies to employees of religious institutions who hold positions with "an important responsibility in elucidating or teaching the tenets of the faith."  It further recognizes that "educating young people in their faith, inculcating its teachings, and training them to live their faith are responsibilities that lie at the very core of the mission of a private religious school."  In other words, it concludes that the ministerial exception applies to teachers at religious schools who perform "vital religious duties."
Applying this law, in Our Lady of Guadalupe School v. Morrissey-Berru, the Supreme Court ruled that the ministerial exception applies to both Ms. Morrissey-Berru and Ms. Biel.  Accordingly, neither one of them can pursue her discrimination claims.  More importantly, religious institutions now appear to have the right to fire virtually any teacher who works for them even if they did so for an otherwise unlawful reason, such as due to the employee's age, race, gender, or disability.