Last month, the New Jersey Supreme Court addressed the New Jersey Pregnant Workers Fairness Act ("PWFA") for the first time.  The PWFA is an amendment to the New Jersey Law Against Discrimination ("LAD") that prohibits pregnancy discrimination.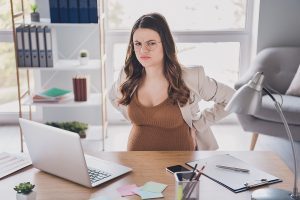 Kathleen Delanoy is a police officer.  She filed a lawsuit in which she alleged her employer, the Township of Ocean, discriminated against her because she was pregnant.  However, the trial court dismissed her case on a motion for summary judgment.
As discussed in my previous article, Appellate Court Recognizes Employers Must Accommodate Pregnancy, the Appellate Division subsequently reversed that ruling.  Ocean Township asked the New Jersey Supreme Court to review that decision.