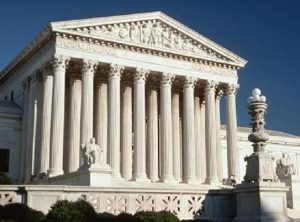 Last week, the United States Supreme Court issued an interesting ruling in an employment law case that impacts the statute of limitations.
By way of background, when a case is filed in (or removed to) federal court based on the fact that the plaintiff has asserted a federal claim, the plaintiff can bring related state law claims in the same case.  For example, if an employee brings a claim under Title VII of the Civil Rights Act ("Title VII"), a federal anti-discrimination law, he also can assert related claims under the New Jersey Law Against Discrimination ("LAD").  This is called "supplemental jurisdiction."
Under the Supplemental Jurisdiction Statute, if you bring state law claims in federal court, and all of your federal claims are dismissed, then the Court has the option to let you continue to pursue your state law claims in federal court.  However, if the federal court chooses not to hear your state law claims, then you have the right to re-file your state law claims in state court.