A recent decision by the Appellate Division recognizes that, under the right circumstance, an employee can establish an employment discrimination claim under the New Jersey Law Against Discrimination ("LAD") after her employer was acquired by another company, even though she did not apply for a job with the acquiring business.
Rosemary Beneduci worked as a bookkeeper for a law firm, Graham Curtin, P.A., for almost 30 years.  In 2017, when she was 66 years old, Ms. Beneduci took two medical leaves due to problems with her knees.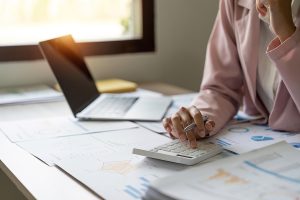 In the meantime, Graham Curtin began the process of closing the firm. The firm's managing partner, Peter Laughlin, eventually reached an agreement to merge with another law firm, McElroy, Deutsch, Mulvaney & Carpenter, LLC ("McElroy").  McElroy agreed to make Mr. Laughlin a partner as part of the merger.
In December 2017, when Mr. Laughlin informed Ms. Beneduci about the merger, he told her that a lawyer at McElroy had indicated her employment with it was in a "precarious situation."
The following month, Ms. Beneduci had knee replacement surgery. She expected to be able to return to work by the end of March or the middle of April.
Although Mr. Laughlin recommended that McElroy hire every other employee of Graham Curtin, he did not recommend that McElroy hire Ms. Beneduci. Instead, he offered her a severance package, which she rejected. Other than one employee who retired, Ms. Beneduci was the only Graham Curtin employee who did not join McElroy.
Ms. Beneduci sued Graham Curtin, McElroy and Mr. Laughlin, claiming they fired her rather than offer her a job with McElroy because of her age, disability and disability leave, in violation of the LAD.
During the lawsuit, Mr. Laughlin testified that Ms. Beneduci had not worked for Graham Curtin for over a year and he thought she did not plan to return.  He also admitted that her disability leave influenced his decision not to try to find her a position with McElroy, and that "finding a position that didn't exist for somebody that hadn't worked for us for a year was not at the top of [his] agenda."
The trial court dismissed Ms. Beneduci's case.  It ruled that Graham Curtin and Mr. Laughlin did not owe Ms. Beneduci any duty to help her find a job with McElroy since Graham Curtin was closing. Similarly, it dismissed the claims against McElroy because it found no evidence that it was seeking to hire a bookkeeper, or that it even knew who Ms. Beneduci was.
On appeal, Ms. Beneduci noted that no other employee of Graham Curtin had to apply to McElroy for a new job, and that the firm created new positions to for other former Graham Curtin employees. Ms. Beneduci also contended Mr. Laughlin had the authority to hire any of Graham Curtin's support staff on behalf of McElroy, but chose not to hire her.
In Beneduci v. Graham Curtin, the Appellate Division reversed the trial court's ruling and reinstated Ms. Beneduci's case.  It concluded that Mr. Laughlin's admissions that Ms. Beneduci's disability leave was a factor in his decision not to seek a job for her at McElroy could mean her disability was a reason why McElroy did not hire her. Accordingly, it found the evidence was sufficient to prove she was denied a job due to her age, disability and medical leave.
With respect to the claims against McElroy, the appellate court concluded that a jury needs to decide whether the firm denied Ms. Beneduci a job because of her disability leave, including whether Mr. Laughlin was acting as its agent with respect to hiring Graham Curtin's staff.