Last week, in Savage v. Township of Neptune, the Appellate Division ruled that a 2019 amendment to the New Jersey Law Against Discrimination ("LAD") does not prohibit parties from entering into non-disparagement clauses.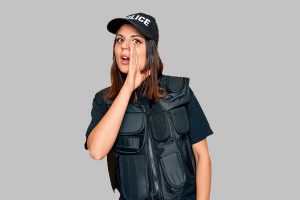 The Appellate Division's opinion involved Christine Savage, a Sergeant for the Township of Neptune Police Department.  Sgt. Savage brought an employment discrimination case against Neptune, Police Director Michael J. Bascom, Police Chief James M. Hunt, in which she alleged they engaged in sexual discrimination, harassment, and retaliation in violation of the LAD, the New Jersey Civil Rights Act ("NJCRA"), and the free speech provision of the New Jersey Constitution.
Sgt. Savage eventually settled her case.  The settlement agreement included a mutual non-disparagement provision which prevented the parties from making any statements "regarding the past behavior of the parties, which statements would tend to disparage or impugn the reputation of any party."
Shortly after she entered into the settlement agreement, Sgt. Savage was interviewed by Sarah Wallace of the Channel 4 NBC news.  During the interview, Ms. Wallace repeated many of Sgt. Savage's claims and allegations about the Police Department, and Sgt. Savage stated that Neptune had been unable to fire her or demote her, and had abused her for approximately 8 years.  Sgt. Savage also stated that women in the department still are "oppressed," "They don't want women there" and "It has not changed, not for a minute.  It's not gonna change, it's the good ol' boy system."
Following the television interview, Mr. Bascom, Chief Hunt and Neptune sued Sgt. Savage, alleging she breached her settlement agreement's non-disparagement clause.  The trial judge concluded she breached her contract, and ordered her to pay $4,917.50 in attorney's fees and costs.  Sgt. Savage appealed.
In its May 31, 2022 opinion, the Appellate Division interpreted a 2019 amendment to the LAD that deems any agreement that requires an employee to conceal the details relating to his or her claim of discrimination, retaliation, or harassment to be unenforceable.  You can read more about that amendment in our previous article: New Protection to Employees Under New Jersey Law Against Discrimination.
The appellate court concluded that the amendment does not outlaw non-disparagement agreements to the extent they do not prohibit an employee from discussing the facts supporting his or her LAD claim.  Thus, it ruled that a non-disparagement could prevent Sgt. Savage from making negative statements about Neptune, Mr. Bascom and Chief Hunt other than the facts supporting her past legal claims.
However, the appellate court concluded that Sgt. Savage did not violate her non-disparagement clause since it only attempts to prohibit her from making disparaging statements about "past behavior," but the disparaging statement she made were about the Police Department's ongoing and future behavior.  Likewise, although Ms. Wallace made disparaging statements about Neptune's past behavior when she interviewed Sgt. Savage, Ms. Wallace was not a party to the settlement agreement and her statements were not attributable to Sgt. Savage.  Accordingly, the Appellate Division vacated the trial court's ruling that Sgt. Savage had to pay $4,917.50 in counsel fees and costs.
Notably, Sgt. Savage did not argue that the non-disparagement clause violated the First Amendment to the United States Constitution, or the New Jersey Constitution's free speech clause.  As a result, the Appellate Division did not address that issue.  Rather, it concluded that the LAD does not prohibit parties from entering into enforceable agreements not to disparage each other about things other than the facts supporting the employee's prior claims of discrimination, harassment or retaliation.