The Third Circuit Court of Appeals recently recognized that a supervisor's single use of a racial epithet can be enough, on its own, to create a hostile work environment under federal law.  This is consistent with longstanding president under both the New Jersey Law Against Discrimination and the New York State Human Rights Law.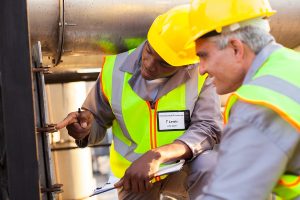 The case was brought by Atron Castleberry and John Brown, both of whom worked as laborers for Chesapeake Energy Corporation through a staffing-placement agency, STI Group.  Mr. Castleberry and Mr. Brown are African American.
Mr. Castleberry and Mr. Brown allege they were exposed to racist behavior at their job.  For example, they claim that someone wrote "don't be black on the right of way" on the sign-in sheet several different times. They also indicate that, despite having more experience working on pipelines, Chesapeake did not permit them to work on pipelines other than to clean them.