A recent ruling by New Jersey's Appellate Division demonstrates that an employer can commit disability discrimination in violation of the Americans with Disabilities Act ("ADA") if it requires an employee to attend a psychiatric fitness for duty exam without a sufficient basis to do so.
Paul Williams worked for the Township of Lakewood, New Jersey as a truck driver for the Department of Public Works ("DPW"). In March 2013, Lakewood received an anonymous letter which claimed Mr. Williams's coworkers "dread" working with him and "everyone knows he has some sort of mental issues" that lead to daily "tirades and outbursts." The letter asked Lakewood to get Mr. Williams help, and to take steps to ensure the safety of his coworkers.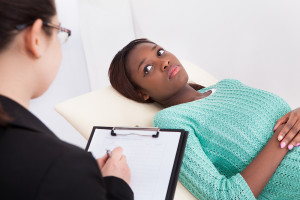 Lakewood waited more than eight months before it did anything in response to the letter. In December 2013, it ordered Mr. Williams to attend a psychological fitness for duty examination, and warned him he would be subject to discipline if he failed to attend. Mr. Williams refused to attend the exam, claiming it violated his rights under the ADA. True to its warning, Lakewood fired Mr. Williams.