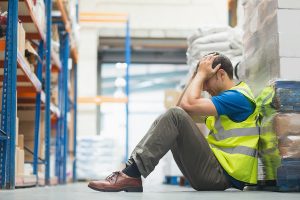 A New Jersey court recently ruled that a jury must determine whether an employer committed disability discrimination in violation of the New Jersey Law Against Discrimination ("LAD") by firing an employee for making a mistake on a day on which he had asked to be on a medical leave.
Matthew Cook worked for Gregory Press, Inc. as a printing machine operator.  In 2011, he began to experience neck pain, numbness and tingling in face, and tingling in his hands.  He saw a doctor who recommended an MRI.
In the meantime, Mr. Cook's home was flooded and severely damaged by Hurricane Irene.  He took almost a week off from work to repair his home.