A recent employment law case from the District of New Jersey demonstrates that you might be entitled to time off from work for a disability under the New Jersey Law Against Discrimination ("LAD") even if you are not protected by the Family & Medical Leave Act ("FMLA").
Colleen Pizzo worked as a custodian for the Lindenwold Board of Education. Ms. Pizzo suffers from bipolar depression. She took several days off from work for depression after her girlfriend and coworker died in February 2012. A few months later she took approximately 6 weeks off for depression pursuant to the FMLA. She continued to take additional time off due to her depression after she returned from that medical leave.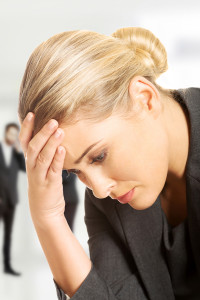 By March 2013, Ms. Pizzo had taken 12 weeks of FMLA leave during the previous 12 months. She asked the Board to allow her to use "sick bank," meaning sick leave donated by her coworkers, so she could take time off for "work-related stress." The Board ignored her request.