Earlier this week, the New Jersey Supreme Court clarified how to determine whether an employer fired an employee because of a disability in violation of the New Jersey Law Against Discrimination ("LAD").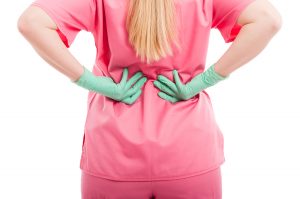 Maryanne Grande, RN, worked for Saint Clare's Health System for approximately 10 years.  During that time she suffered four separate work-related injuries that required her to take significant time off and led to additional periods during which she only could work light duty.
In February 2010, while moving an obese patient from a stretcher to a bed, Ms. Grande had to grab the patient to prevent him from falling.  She injured her cervical spine and needed surgery which required over four months of recovery and rehabilitation.  When she finally returned to work she had to work light duty for several weeks.