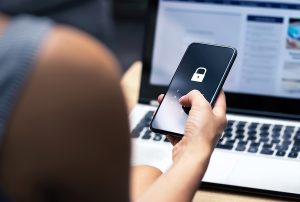 A recent decision by the Third Circuit Court of Appeals allows an employee to proceed with his retaliation claim based on evidence suggesting his employer's decision to search his cellphone was an excuse to try to find support to fire him in retaliation for asserting claims under Title VII of the Civil Rights Act of 1964, the Americans with Disabilities Act ("ADA") and the Family & Medical Leave Act ("FMLA").
Joseph Canada is Black and suffers from serious back problems including herniated discs and arthritis.  He worked for Samuel Grossi and Sons, Inc. for 10 years.  Mr. Canada claims Grossi's management prevented him from accessing FMLA leave forms, and harassed him when he tried to take time off for his back issues.  He eventually obtained the forms on his own, and took FMLA leave. 
In March 2019, Grossi had a temporary layoff during which it laid off Mr. Canada for a day.  In response, Mr. Canada filed a claim of race and disability discrimination with the United States Equal Opportunity Commission ("EEOC").  In June 2019, Mr. Canada filed a discrimination and retaliation lawsuit against Grossi under Title VII, the ADA and the FMLA.