A non-compete agreement is a contract that prevents an employee for working for a competitor for a period of time after his or her employment relationship ends.
As a general rule, New Jersey Courts enforce non-compete agreements if the employer has a legitimate interest to protect such as confidential information or client relationships, but only to the extent the restrictions are reasonable under the circumstances, including in terms of their duration and geographic scope.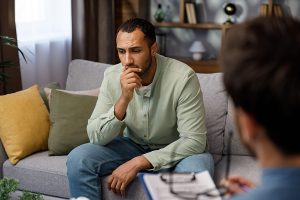 New Jersey Courts have recognized that there are two categories of employees for whom non-compete agreement cannot be enforced: Lawyers and psychologists.  But there also is some support in the law that non-compete agreements may not be enforceable against other types of psychotherapists, such as Licensed Social Workers ("LSWs") and Licensed Clinical Social Workers ("LSCWs").
Specifically, the 2005 case in which the New Jersey Appellate Division recognized that non-compete agreements cannot be enforced against psychologists, Comprehensive Psychology Systems, P.C. v. Prince, reaches that conclusion for two separate reasons.
First, that case applies a New Jersey regulation that expressly prohibits employers from entering into agreements with psychologists that would restrict their right to practice after the termination of their relationship.  On that basis, the Appellate Division ruled that employers cannot enforce non-compete agreements against psychologists.
Second, Comprehensive Psychology Systems concludes as follows:
We also are persuaded that, apart from the existence of the regulations, the nature of the practice of psychology and the uniquely personal patient-psychologist relationship forbid any restrictions which might interfere with an ongoing course of treatment.  We do not believe it is sufficient to say that the psychologist can continue to treat patients who seek out the doctor. We perceive that a psychologist who changes his office location, voluntarily or involuntarily, has a duty to inform patients of the change and the new location and phone number. To do otherwise may be akin to abandonment.
While the case was discussing psychologists, that rationale would appears to apply equally to other types of psychotherapists, such as LSWs and LSCWs.
There is further support for this interpretation of Comprehensive Psychology Systems in a 2021 New Jersey Supreme Court case, Coleman v. Martinez. Notably, Coleman is not a non-compete case.  However, in it, the Supreme Court describes Comprehensive Psychology Systems as having "recognized the 'uniquely personal' relationship between mental-health practitioners and their patients."  By using the phrase "mental-health practitioners," rather than psychologists, the Court seems to recognize that the portion of Comprehensive Psychology Systems quoted above relates to all psychotherapists, and not just psychologists.
Coleman goes on to explain that the unique relationship between mental health providers and their patients includes a recognition that such a patient "'exposes to the therapist, not only what his words directly express; he lays bare his entire self, his dreams, his fantasies, his sins, and his shame.'" Thus, it supports the argument that all types of mental health practitioners have the type of uniquely personal relationship with their patients for which Comprehensive Psychology Systems recognizes ending the relationship due to a change in jobs could be equivalent to abandonment.
To be clear, as of November 2023, we are not aware of any case that concludes that non-compete agreements are unenforceable against LSWs, LSCWs, or any other type of psychotherapists beside psychologists. However, there appears to be a strong argument that non-compete agreements may not be enforceable against any psychotherapists.
Whether or not you are a psychotherapist, if you have signed a non-compete agreement then our New Jersey non-compete lawyers can help you analyze your rights, obligations and risks under it.  Similarly, if you have been asked to sign a non-compete agreement, we can discuss it with you and help you decide whether to sign it, try to negotiate better terms, or reject it.
If you would like to schedule a consultation with one of our New Jersey non-compete lawyers, then please feel free to call us at (201) 777-2250.