A recent decision from the New Jersey Appellate Division decision recognizes that, under the right circumstances an employee can be protected by the Conscientious Employee Protection Act ("CEPA") when she resigns because she is not willing to participate in her employer's illegal conduct.  CEPA is New Jersey's whistleblower law, which many courts have described to be the broadest such law in the nation.
Hope Moser worked for the Streamwood Company as the assistant property manager at the Madison Court apartments. Her immediate supervisor, Scott Leonard, was Streamwood's regional manager and the son of Streamwood's owner.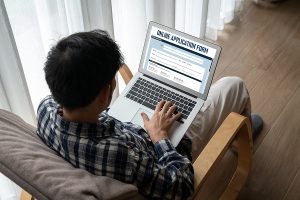 In January 2021, Mr. Leonard told Ms. Moser that she should check "no" on all housing screening forms in response to the question whether the form was being completed as a Section 8 housing application. Ms. Moster objected because she believed doing so would violate the New Jersey Law Against Discrimination ("LAD"), which prohibits housing discrimination against prospective Section 8 tenants.
In response, Mr. Leonard told her she should check "no" because Streamwood's properties are "market rate" properties rather than Section 8 properties. Ms. Moser nonetheless still believed that checking "no" would violate the law. Accordingly, she continued to refuse to follow Mr. Leonard's instruction. In response, Mr. Leonard got angry and told her "things don't look good for you," which she took as a threat and an ultimatum to either follow his instruction or resign.
Ms. Moser began experiencing severe anxiety. Accordingly, she took a medical leave for approximately one month. When her medical leave ended, Ms. Moser resigned.
Ms. Moser filed a lawsuit against Streamwood and Mr. Leonard, alleging they constructively discharged her in violation of the CEPA. CEPA is New Jersey's broad whistleblower law that prohibits employers from retaliating against an employee because she objects to, discloses, or refuses to participate in, among other things, an activity the employee reasonably believes is illegal.
A constructive discharge occurs when an employer makes the work conditions "so intolerable that a reasonable person subject to them would resign." However, an employee cannot succeed on a constructive discharge claim unless she took "all reasonable steps necessary to remain employed" before she resigned.
Streamwood and Mr. Leonard eventually filed a motion for summary judgment, seeking to dismiss Ms. Moser's lawsuit. The trial court judge granted the motion. He ruled that that a single comment, "things don't look good for you," was not enough to support her CEPA claim. The judge also concluded that failed to take all reasonable steps to remain employed before she resigned. Ms. Moser appealed.
In Moser v. The Streamwood Company, the Appellate Division disagreed. It explained that it was not just a single comment by Mr. Leonard that caused Ms. Moser to resign, but Streamwood's repeated insistence that she indicate that none of the housing screening forms were Section 8 housing application. The appellate court concluded that a reasonable jury can conclude that Streamwood and Mr. Leonard's conduct was "outrageous," and Ms. Moser had taken all reasonable steps to remain employed, particularly in light of the fact that Mr. Leonard is the son of Streamwood's owner and thus any complaint about his actions would have gone to his father, who was unlikely to have done anything to address her concerns. Accordingly, it reversed the trial court's ruling granting summary judgment.
We note that the Appellate Division's opinion is unpublished, and thus does not set a binding precedent.