A recent decision from the New Jersey Appellate Division decision recognizes that, under the right circumstances an employee can be protected by the Conscientious Employee Protection Act ("CEPA") when she resigns because she is not willing to participate in her employer's illegal conduct.  CEPA is New Jersey's whistleblower law, which many courts have described to be the broadest such law in the nation.
Hope Moser worked for the Streamwood Company as the assistant property manager at the Madison Court apartments. Her immediate supervisor, Scott Leonard, was Streamwood's regional manager and the son of Streamwood's owner.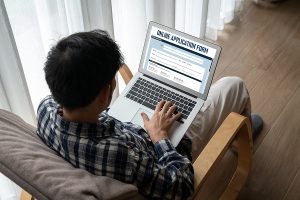 In January 2021, Mr. Leonard told Ms. Moser that she should check "no" on all housing screening forms in response to the question whether the form was being completed as a Section 8 housing application. Ms. Moster objected because she believed doing so would violate the New Jersey Law Against Discrimination ("LAD"), which prohibits housing discrimination against prospective Section 8 tenants.