Earlier this month, the United States Court of Appeals for the Second Circuit recently recognized that "Hispanic" is a race for purposes of two federal anti-discrimination laws.
The case involved Police Lieutenant Christopher Barrella, a white Italian-American. Lt. Barrella works for the Village of Freeport, New York. When there was a vacancy for chief of police, Lt. Barrella and 5 other lieutenants took the relevant civil service test. Although Lt. Barrella scored highest on the test, Mayor Andrew Hardwick chose to promote another candidate, Lieutenant Miguel Bermudez.
Lt. Barrella sued Freeport and Mayor Hardwick, claiming they discriminated against him because of his race (non-Hispanic) in violation of the New York State Human Rights Law ("NYSHRL") and two federal laws, Title VII of the Civil Rights Act of 1964 and 42 U.S.C. § 1981. He claims Mayor Hardwick, who is African American, promoted Lt. Bermudez, who was born in Cuba, because he is Hispanic.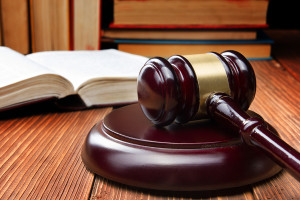 In his lawsuit, Lt. Barrella claims he is more qualified than Lt. Bermudez to be the police chief. For example, he has a master's degree in criminal justice and a law degree, but Lt. Bermudez did not complete college. Further, Lt. Barrella had been a Lieutenant for longer than Lt. Bermudez and scored higher on the promotional examination. He also notes that Mayor Hardwick made the promotional decision without even interviewing him or reviewing his resume or personnel file. In response, Mayor Hardwick relies on facts including that he already was familiar with Lt. Bermudez, who is a resident of Freeport and has politically influential allies.
After a three-week trial, a jury found Freeport and Mayor Hardwick discriminated against Lt. Barrella because of his race. The jury awarded him $150,000 in past lost pay and $1,000,000 in future lost pay, plus $200,000 in punitive damages against Mayor Hardwick. The judge also ordered Freeport and the Mayor to pay Lt. Barrella's attorney's fees.
The defendants appealed, arguing "Hispanic" is not a race under either of the federal laws at issue and that there could not be any race discrimination because both Lt. Barrella and Lt. Bermudez are white. As the Second Circuit noted, the Census Bureau treats Hispanic as an ethnicity rather than as a race. But the appellate court concluded that "race," as used by both § 1981 and Title VII, includes ethnicity and therefore prohibits discrimination based on whether someone is Hispanic. The Court did not address these issues under the NYSHRL because the defendants assumed the same definition applies under state and federal law.
However, the Second Circuit ruled that at the trial the District Court improperly permitted the assistant chief of police and Mayor Hardwick's former chief of staff to speculate that the Mayor may have considered race when he made several personnel decisions including his decision to promote Lt. Bermudez. Specifically, the Court found the trial judge should not have allowed that testimony because, in effect, the witnesses were telling the jurors their opinions of what result they should reach at the trial.
Further, the Court found it was possible this inadmissible testimony could have made a difference in the outcome of the trial, especially since it considered it a close call whether Mayor Hardwick had engaged in illegal race discrimination. For instance, the Court found it was possible the Mayor had promoted Lt. Bermudez due to favoritism or cronyism, neither of which is unlawful. Likewise, it found the Mayor's decision could have been permissible affirmative action since, according to the Second Circuit, federal law permits employers to use "affirmative-action initiatives designed to remedy past discrimination, as long as they do not employ tools, 'such as quota systems, set-aside programs, and differential scoring cutoffs, which utilize express racial classifications and which prevent non-minorities from competing for specific slots.'"
Accordingly, in Village of Freeport v. Barrella, the Second Circuit reversed the jury's verdict and remanded the case for a new trial.