A recent ruling from New Jersey's Appellate Division upheld a $1.4 million emotional distress damages award to two employees in a race discrimination case.
Brothers Ramon and Jeffrey Cuevas worked for The Wentworth Group. Ramon was the company's only Hispanic regional vice president. Jeffrey Cuevas was hired as a portfolio manager, and subsequently promoted to executive director.
Ramon claims the company subjected him to a variety of racially-motivated derogatory comments including members of management:
Telling him there are no Mexican restaurants nearby so they cannot get burritos or tacos;
Claiming he preferred to listen to Mariachi or salsa music;
Calling an Hispanic bus boys his twin;
Joking he could wash dishes instead of paying for lunch;
Saying they wanted to walk with Ramon for safety in Newark because "he's with his people" and "I'm sure he has a switchblade;" and
Claiming he had a "little Taco Bell Chihuahua dog."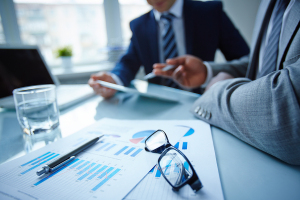 Jeffrey testified he heard numerous offensive and discriminatory comments, including calling him and his brother "Rico Suave," the "Suave brothers" the "Latin Lovers" and a "Chihuahua." He also heard comments about Mexican food and salsa music and dancing that were targeted at him and Ramon because they are Hispanic.
Jeffery eventually complained to the company's in-house counsel about the harassment. Four days later, Wentworth fired him. Approximately three weeks later, the company fired Ramon.
After a trial, a jury found in favor of both Ramon and Jeffrey and awarded them at total of approximately $2.5 million. The company appealed.
In Cuevas v. Wentworth Group, the Appellate Division upheld the Cuevas's harassment claims, finding the racist comments occurred frequently enough to create a hostile work environment. It noted there were other witnesses who testified about many of the discriminatory comments.
The court also affirmed the jury's finding that Wentworth fired the brothers because of their race and in retaliation for Jeffrey's complaint about the harassment. Among other things, it relied on the fact that the company never documented any job performance problems or warned them about their performance. It explained that although employers are not required to document performance issues, a jury can consider the lack of prior warnings as evidence the company's real reason for firing them was because of their race. The court found their retaliation claims were further supported by the fact that Wentworth fired Jeffrey only 4 days after he complained about the harassment, and fired Ramon a mere 3 weeks later.
The Appellate division rejected Wentworth's argument that the damages the jury awarded for emotional distress were unreasonably high. Although neither Ramon nor Jeffrey received any psychotherapy, the court concluded the jury's awards were "generous" but not so excessive that it could overturn them. It ruled Ramon's $800,000 emotional distress damages award was supported by his testimony that he was "more lethargic," "beaten down," "despondent," and too embarrassed to talk to his wife, and that getting fired caused friction in his marriage and contributed to him getting divorced a few months later. Likewise, it found Jeffrey's $600,000 emotional distress damages award was supported by his testimony that the discrimination hurt his confidence, caused him to fall into a depression, left him feeling "tarnished" and unable to trust people, and made him feel he was "almost limping along [in] life" and no longer the same person.
However, the court overturned the $150,000 in economic damages the jury awarded Jeffrey because it was more than twice his actual losses. Similarly, it reversed Ramon's $782,500 economic damages award because he failed to provide Wentworth copies of his tax returns. The court indicated the company could have used those records to contradict Ramon's testimony about how much he actually earned after Wentworth fired him.
Finally, the court reversed the punitive damages awards to both brothers, as well as the award of attorneys' fees to their lawyer, so they can be decided after a new jury redetermines their economic damages.