Last week, the New Jersey Supreme Court concluded that the New Jersey Law Against Discrimination ("LAD"), which includes a prohibition against marital status discrimination, not only makes it unlawful for employers to discriminate against employee because they are married or single but also because they are separated, engaged, or seeking a divorce.
Robert Smith worked for the Millville Rescue Squad for 17 years, most recently as its Director of Operations.  Mr. Smith's wife, Mary Smith, also worked for the Squad.  In 2005, Mr. Smith had an affair with one of his subordinates.  When Mrs. Smith learned about her husband's affair, she reported it to his immediate supervisor, John Redden.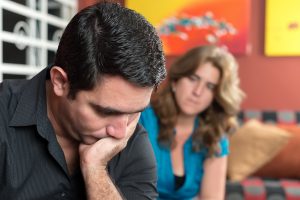 In early 2006, Mr. Smith moved out of his home and told Mr. Redden that his marriage had collapsed.  On February 16, 2006, Mr. Smith told Mr. Redden he did not think there was any chance he would reconcile with his wife.  In response, Mr. Redden indicated that he expected it would be an "ugly divorce."  Mr. Redden also told Mr. Smith he had previously discussed the issue with the Squad's Board of Directors, but would not have done so if he believed there was any chance Mr. Smith would reconcile with his wife.  Mr. Redden fired Mr. Smith the next day.