A potential amendment to the New Jersey Law Against Discrimination ("LAD") would make it illegal for employers to ask prospective employees about their wage and salary history before hiring them.  The LAD is an anti-discrimination law that protects New Jersey employees from discrimination, harassment and related retaliation.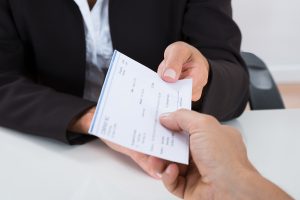 Introduced last month by Senators Nia H. Gill (Dem. Essex/Passaic) and Loretta Weinberg (Dem. Bergen), the bill would make it unlawful for an employer to reject or screen a job applicant based on his or her past salary or wages.  More specifically, it would prohibit employers from having a minimum or maximum requirement for job applicants in terms of past salary, wages or benefits.  It also would prohibit employers from relying on a job applicant's previous compensation at any time during the hiring process, up to and including finalizing an employment contract or job offer.
In addition, the proposed amendment to the LAD would make it unlawful for an employer to inquire about a job candidate's compensation and benefits history, either in writing or otherwise unless the candidate voluntarily provided the employer a written authorization to obtain his or her compensation or benefits history.