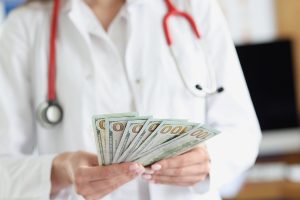 In a recent opinion, New Jersey's Appellate Division reinstated Margaret Gatham's whistleblower claim against Care One Management, LLC, its Executive Vice President, Elizabeth Straus, and its Deputy General Counsel, Thomas A. McKinney.
Ms. Gatham worked for Care One from 2005 until she resigned in July 2012.  In 2015, Care One's Chief Strategy Officer, Timothy Hodges, contacted her to discuss her potentially returning to Care One based on her past success turning the facility around, including her success collecting money.  In August 2015, Ms. Gatham returned to Care One as its Director of the Shared Business Office.
In approximately September 2015, Ms. Gathman discovered that Care One had failed to return to Medicare, Medicaid and other entities and individuals, overpayments and security deposits for residents who had died, in violation of the Affordable Care Act.  In early 2016, Ms. Gatham reported this issue to her immediate supervisor.  Ms. Gatham came up with a plan for Care One to return the money.  Ms. Gatham indicated she was concerned about the company's failure to return those funds, which she estimated could have been $13 million.  She also periodically updated members of the company's senior management, including Ms. Strauss, about those plans.