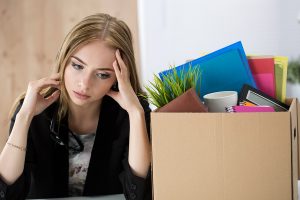 The United States Supreme Court recently ruled that in constructive discharge cases the 45-day deadline for federal employees to contact the United States Equal Employment Opportunity Commission ("EEOC") begins on the day the employee resigned.  A constructive discharge occurs when an employee resigns after the "working conditions become so intolerable that a reasonable person in the employee's position would have felt compelled to resign."
Title VII is a federal law that prohibits employers from discriminating based on race, color, religion, sex and national origin.  It also prohibits employers from retaliating against employees because they complained about one of those forms of discrimination.
One of the requirements for a federal employee to bring a claim under Title VII is that he has to contact an EEOC counselor within 45 days after the "matter alleged to be discriminatory."  Notably, for employees who work for private companies or the state or local government in New York or New Jersey there is a longer 300 day deadline to file a Title VII claims with the EEOC.  Likewise, there is a 2 year statute of limitations to file claims under the New Jersey Law Against Discrimination and a three year statute of limitation under the New York State Human Rights Law.