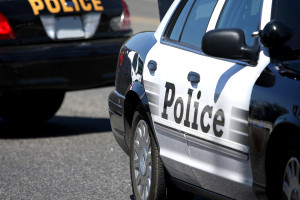 I am pleased to report that I recently settled an employment law case against the Borough of Bogota, New Jersey for $2.25 million on behalf of my client, Police Officer Regina Tasca. I handled the case with my co-counsel, Catherine M. Elston, Esq.
Our client was the first and only female police officer in the history of the Bogota Police Department. She began working for Bogota in January 2001. Until April 2011 she had a virtually unblemished record.
In May 2011, Bogota suspended her, claiming she was unfit for duty based on an unspecified psychological disability. Bogota subsequently brought disciplinary charges against her, claiming she was not fit for duty and had engaged in misconduct during two incidents in April 2011. Following a 12 day internal disciplinary hearing, the Borough Council voted to terminate her employment, effective October 18, 2012.
Our client filed a lawsuit in federal court in which she claimed she had been harassed by members of the Police Department, suspended, and ultimately wrongfully terminated because of her gender, sexual orientation and Bogota's perception that she had a disability, and in retaliation for her objections to the harassment. She brought claims under the New Jersey Law Against Discrimination ("LAD"), the Conscientious Employee Protection ("CEPA"), the New Civil Rights Act ("NJCRA"), the New Jersey Constitution, and the First Amendment (free speech) and Fourteenth Amendment (equal protection of law) to the United States Constitution. She named the Borough, the Police Chief, the Police Captain, the Mayor and each of the Borough Councilmembers, among others, as individual defendants. Her lawsuit also included a claim in which she appealed Bogota's decision to discipline her, and sought a new disciplinary hearing in the Superior Court.
After Bogota terminated our client, it filed its own lawsuit in state court seeking to require her to return the salary she had received during her 17 month suspension. Our client eventually agreed to withdraw her federal case, and instead asserted her claims as counterclaims in the state court action.
In May 2015, Bergen County Superior Court Judge Rachelle Harz ordered Bogota to reinstate our client to the payroll because the Borough Council's vote to fire her was the result of conflicts of interest on the part of Bogota's former Mayor and several Councilmembers. As a result, our client received a little over $300,000 in back pay and was restored to the payroll. However, she did not return to active duty.
The Borough has now agreed to pay an additional $2.25 million in exchange for our client agreeing to end the lawsuit and resign from the Police Department. As a result, the four-and-a-half year legal battle is finally over.
The litigation was incredibly hard fought. It include a prolonged jurisdictional battle over whether the case would be decided in state or federal court, approximately 8 depositions over the course of 14 days, countless discovery motions, an appeal to the New Jersey Appellate Division, and motions for summary judgment filed by both sides.
The case also generated significant attention from the press, most recently including an article about the settlement in the Bergen Record: Bogota deal with cop will cost $2.25M.