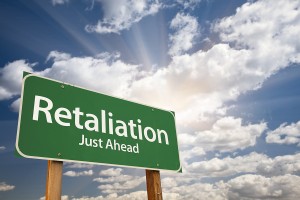 To prevail in a retaliation lawsuit you have to prove your employer took an adverse action (such as demoting or firing you) because you engaged in a legally-protected activity. For example, if your employer fired you after you complained you were not being properly paid for working overtime you would have to prove there was a connection between your complaint and the company's decision to fire you. This is called a "causal link."
There are many different ways to prove a causal link in a retaliation case. Some of the most common ways include evidence your employer fired you quickly after you objected, a decision-maker was angry about your objection, or the company's explanation for firing you is false. A recent New Jersey case, Goldsmid v. Lee Rain, Inc., finds another potential way to prove retaliation: Based on evidence the employer had someone ready to replace you very quickly after it fired you.
Craig Goldsmid worked for Lee Rain, Inc. in Vineland, New Jersey, most recently in the company's warehouse. Although Lee Rain initially paid him by the hour, in early 2010 it began paying him a salary.