In an important employment law decision, last month the New Jersey Supreme Court ruled that an employee can pursue a retaliation claim under New Jersey's Conscientious Employee Protection Act ("CEPA") even though his alleged whistleblowing activity has some relationship to his rights under the collective bargaining agreement ("CBA") between his employer and his union.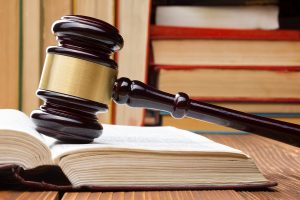 Salvatore Puglia worked for Elk Pipeline, Inc.  He was a union member who was subject to a CBA.  Mr. Puglia and one of his coworkers complained to their supervisor when the company cut their salary in half.  They eventually asserted that Elk was violating New Jersey's Prevailing Wage Act, a wage and hour law that entitles certain employees assigned to public works jobs to be paid a specific legally-established minimum hourly rate.  Mr. Puglia also complained to the company's president about this violation of law.
Eventually, Elk resumed paying Mr. Puglia and his coworkers their full salary.  However, the company failed to pay Mr. Puglia all of the back pay he was owed.  According to Mr. Puglia, when he objected about this the company's president warned him to "either be quiet and keep [his] job or be laid off."
Not long thereafter, Elk laid Mr. Puglia off.  He sued, claiming the company fired him in violation of CEPA.  But the trial court dismissed his CEPA claim.  It concluded that claiming two federal labor laws, the National Labor Relations Act ("NLRA") and the Labor Management Relations Act ("LMRA"), preempted his CEPA claim.  The Appellate Division affirmed.
But in Puglia v. Elk Pipeline, Inc., the New Jersey Supreme Court reversed the Appellate Division's ruling.  It held that Mr. Puglia's CEPA claim is not preempted by the LMRA since he does not need to prove that Elk violated any provision of the CBA that claim.  Rather, he has to show that the company fired him because he engaged in a protected whistleblowing activity.  The Court explained that Mr. Puglia can support his claim with the fact that Elk fired him while it retained coworkers who had less seniority, as long as he does not rely on the CBA to support his argument.
The Supreme Court also ruled that the fact that Elk might try to use the CBA as part of its defense does not mean Mr. Puglia's CEPA claim is preempted by the LMRA.  A jury will not need to determine whether the company "correctly based its action on the CBA," but rather will decide whether the company retaliated against Mr. Puglia because he objected about its violations of the Prevailing Wage Act.
Similarly, the Court ruled that Mr. Puglia's CEPA claim is not preempted by the NLRA.  It indicated that although Mr. Puglia may have engaged in a "concerted activity" for the "mutual aid or protection" of him and his coworkers, meaning that he might also be protected by the NLRA, his rights under CEPA are very different from his rights under the NLRA.  In particular, his CEPA claim will focus on "whether he engaged in whistleblowing activity and whether that activity played a role in his termination."  In contrast, an NLRA claim would focus on whether he "engaged in concerted activity aimed at the conditions of his employment," a fact which is irrelevant to his CEPA claim.  Further, the Court made it clear that Mr. Puglia's CEPA claim will resolve his individual dispute without impacting the bargaining position between Elk and its employees.
Accordingly, the Supreme Court held that Mr. Puglia's CEPA claim is not preempted by the LMRA or the NLRA and remanded his case to the trial court.