A ruling opinion from the United States District Court for the District of New Jersey recognizes that an employee can be protected by New Jersey's whistleblower law, the Conscientious Employee Protection Act ("CEPA"), even if her employer knew about the issue before the employee objected about it.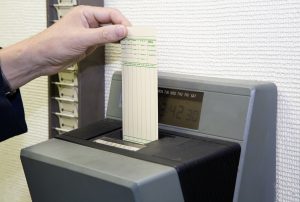 Jacqueline Martelack worked for Toys 'R' Us, Inc. as a cashier.  After she was promoted to become a Human Resources Department Supervisor, she told the employee who was training her that someone had been changing her time cards so she was not paid when she worked during her lunch break.  Toys 'R' Us investigated her allegations and eventually confirmed that she and her coworkers were not being paid during scheduled breaks that they did not actually take.  After the investigation, Toys 'R' Us paid the employees other than Ms. Martelack the wages they were owed for this unpaid work.
In the meantime, Toys 'R' Us told Ms. Martelack that she should stop reporting to her current store because it was going to transfer her to another location.  However, it did not assign her to work for two months, and she eventually concluded that she had been fired.  Ms. Martelack subsequently filed a lawsuit alleging in which she alleged, among other things, that Toys 'R' Us failed to pay her full hourly wage in violation of the Fair Labor Standards Act ("FLSA"), and fired her in violation of CEPA.
Almost a year after Ms. Martelack filed her lawsuit, Toys 'R' Us sent her a check for the $1,079.60 it owed her for working during her lunch breaks.  Ms. Martelack did not cash the check.
Toys 'R' Us filed a motion for summary judgment, arguing that its payment to Ms. Martelack made her claim for lost wages moot.  However, in Martelack v. Toys R Us the Court rejected this argument, relying on the fact that the United States Supreme Court ruled earlier this year that "an unaccepted settlement offer or offer of judgment does not moot a plaintiff's case."
With respect to Ms. Martelack's retaliation claim, the Court explained that to establish that she engaged in protected whistleblowing activity, Ms. Martelack merely needs to show she objected about an activity she reasonably believed violated the law.  The Court concluded that, under the circumstances, she had met this requirement based on her objections that the company removing hours she worked from her time cards was illegal.
Toys 'R' Us also argued that Ms. Martelack was not protected by CEPA because it knew about the timekeeping problems before her objections.  However, the Court rejected this argument.  It explained that if CEPA did not apply to "situations where an employer is already aware of violations of laws" then it would not "protect employees who inadvertently report violations to supervisors or employers complicit in—and thus knowledgeable of—such violations."
The Court further recognized that a jury could find that Toys 'R' Us fired Ms. Martelack by firing her because she objected about the company's violation of her right to be paid the hours she worked.  It concluded that the close timing between her objections and the termination of her employment was enough for a jury to find retaliation.
Finally, the Court denied Toys 'R' Us's request to deny Ms. Martelack's request for a jury trial.  Toys 'R' Us attempted to rely on the fact that, before she was hired, Ms. Martelack submitted an electronic job application that included a provision which indicated that she waived her right to a jury trial.  However, the Court found the waiver was unenforceable because there was a "gross disparity in bargaining power" between her and Toys 'R' Us, which is a sophisticated business entity.  The Court also refused to enforce the jury waiver because it was not conspicuous, but rather buried in the middle of a Privacy Agreement.