A recent unpublished decision from the New Jersey Appellate Division demonstrates that employees can prove their employers retaliated against them for objecting to discrimination without proving the discrimination actually was unlawful.
Debra Lemeshow worked for PSEG Services Corporation. In 2000, the company made her its Manager, Business Management Support, with a salary of $95,000 and a potential 15 percent annual bonus.
In 2001, PSEG hired a company to compare its compensation packages to similar jobs at other companies. It determined the appropriate salary for Ms. Lemeshow's position was between $65,000 and $70,000 per year.
When Ms. Lemeshow learned about this, she complained that the company had improperly compared her job with entry-level positions that were not comparable to hers. PSEG eventually agreed to set her salary at $100,800, but reduced her yearly bonus potential to 10 percent.
Ms. Lemeshow told her supervisor she still was dissatisfied with her new compensation. She claims her supervisor responded by saying, she made a lot of money for a single woman," and the company needs to "take care of the men with families." In response, Ms. Lemeshow told her supervisor she was treating her differently than her male counterparts, indicated she does not make too much money for a woman, and again asked her to increase her compensation.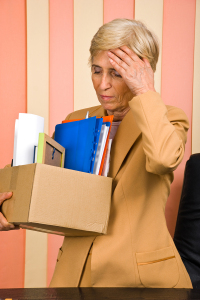 In 2005 and 2006, Ms. Lemeshow received the highest possible performance rating, "exceptional." Nonetheless, in 2006 she only received a 4 percent raise. Accordingly, she again complained she was being treated unfairly compared to her male peers.
In 2007, PSEG substantially increased Ms. Lemeshow's job duties. She complained because the company did not follow its policy that whenever an employee's responsibilities are increased by 20 percent it has to evaluate whether to rewrite the job description. She also claimed "the only increased jobs are for promoting younger women and hiring men!" and noted that "none of us 'older women' are permitted to re-write job descriptions to reflect the new organizational responsibilities." After this, Ms. Lemeshow's supervisor gave her a performance rating for 2007 that was two levels below the "exceptional" ratings she received during the two previous years.
Later that year, PSEG claimed Ms. Lemeshow did not have prior approval to spend a total of $3,500 over the previous three years to attend a gala. Ms. Lemeshow claims she had approval to use money from her Department's budget for the gala tickets, and the company did not discipline a man in her department who did the same thing for years. PSEG subsequently claimed Ms. Lemeshow had been improperly reimbursed for her personal cell phone and home Internet service for four years, at a total cost of $1,859. PSEG then fired her.
Ms. Lemeshow filed a lawsuit alleging PSEG fired her in retaliation for her complaints about gender and age discrimination, in violation of the New Jersey Law Against Discrimination ("LAD"). The trial court dismissed her case, finding insufficient evidence for a jury to find retaliation.
In Lemeshow v. PSEG Services Corp., the Appellate Division reversed. It noted that although Ms. Lemeshow might not have enough evidence to prove PSEG actually discriminated against her based on her gender or age, that is not required to prove retaliation. Rather, Ms. Lemeshow's complaints that she was underpaid compared to the men in her department, and only men and younger women receive additional responsibility, are enough to show she had a good faith belief she was the victim of unlawful discrimination. As a result, the Court concluded she was protected from retaliation.
The Appellate Division further recognized there is evidence that the company did not discipline other employees who engaged in similar use (or misuse) of company funds. It concluded a jury should determine whether PSEG really fired Ms. Lemeshow because of this, or because she complained about gender and age discrimination. Accordingly, it remanded her case to the lower court for a trial.