A recent case, Kaplan v. Greenpoint Global, provides a good example of several claims an employee might be able to bring if an employer fails to live up to the promises it made.
On December 1, 2010, Leslie Kaplan began working for Greenpoint Global as its Director of Legal Services. Greenpoint is a company that outsources legal services to businesses, law firms and individuals.
Before accepting the job, Ms. Kaplan told Greenpoint's Chief Executive Officer, Jacklyn Karceski, that her most recent salary exceeded $200,000 and she was seeking similar compensation from Greenpoint. Ms. Karceski indicated that her goal was realistic. Ms. Kaplan also told the company's founder, Sanjay Sharma, that her salary needed to "start with a two." Mr. Sharma responded "No problem." According to Ms. Kaplan, she relied on these assurances by Greenpoint and declined pursuing an opportunity to return to her former job. Despite its promises, Greenpoint actually paid Ms. Kaplan at the rate of $80,000 per year.
In her lawsuit, Ms. Kaplan asserted numerous claims relating to the fact that Greenpoint did not pay her $200,000 per year. She also brought a wrongful termination claim in which she claims Greenpoint fired her in retaliation for complaining about numerous misrepresentations the company made to convince her to accept its job offer. For example, she alleges: (1) the address the company claimed was its New York headquarters actually is Mr. Sharma's home address; (2) Ms. Karceski grossly overstated the number of lawyers and other employees Greenpoint had working for it; (3) Mr. Sharma told her a specific client was doing a million dollars of business with Greenwood when it actually had done only $36,000 of business; and (4) Mr. Sharma told her Greenpoint was comparable to a competitor whose annual revenues exceeded $25 million, when Greenpoint actually lost at least half a million dollars in 2010.
Greenpoint eventually filed a motion for summary judgment, asking the judge to dismiss each of her claims. However, the court upheld all of Ms. Kaplan's claims.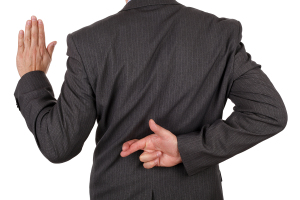 Although Ms. Kaplan did not have a written employment contract, the court upheld her breach of contract claim. It found enough evidence for a jury to conclude that Greenwood had entered into an oral employment contract to pay her $200,000 per year. Likewise, it upheld her claim under the New Jersey Wage Payment Law, finding sufficient support for her claim that the company violated the law by failing to pay her full agreed-upon wages.
The court also permitted Ms. Kaplan to proceed with her promissory estoppel claim, finding evidence that the company made a "clear and definite promise" to pay her at least $200,000 per year, a promise it expected her to rely upon; and Ms. Kaplan relied on that promise to her detriment by not pursuing an opportunity to return to her previous job. Notably, the court reached this conclusion even though Ms. Kaplan's former employer never actually offered her that job.
Additionally, the court refused to dismiss Ms. Kaplan's claim for negligent misrepresentation. It found enough evidence to demonstrate she relied on misinformation the company provided to her about its financial status and about her own salary when she accepted the job offer.
The judge also allowed Ms. Kaplan an opportunity to prove her quantum meruit claim. In that claim, Ms. Kaplan is trying to require Greepoint to pay her the reasonable value of the services she provided to it. The court concluded that a jury needs to determine whether the reasonable value of Ms. Kaplan's services were $80,000 per year, $200,000 per year, or some other amount.
Finally, the court permitted Ms. Kaplan to continue with her wrongful termination claim. It ruled that a reasonable jury could find Greenpoint fired her because she objected to the misrepresentations it had made to her. It further concluded that Ms. Kaplan could reasonably believe those misrepresentations constituted fraud and violate the New Jersey Consumer Fraud Act.