Earlier this week, I was quoted in the New Jersey Law Journal regarding the lawsuit Grethen Carlson recently filed against Roger Ailes, the CEO of Fox News Network.  Ms. Carlson alleges that Mr. Ailes sexually harassed her and eventually fired her as a Fox News anchor because she resisted his sexual advances.
Ms. Carlson filed her lawsuit in Bergen County, New Jersey.  However, Mr. Ailes had the case removed to Federal Court.  He is currently seeking to force the case into a confidential arbitration rather than a public court.  Mr. Ailes is relying on the fact that Ms. Carlson's employment contract with Fox News includes an arbitration clause.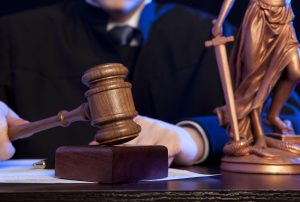 According to the Law Journal article, Fox News Suit Could Hinge on Disparate Arbitration Stances in NY, NJ, Ms. Carlson is claiming the arbitration clause does not apply to her case because Mr. Ailes is not a party to her employment agreement with Fox News and is not even mentioned in it.  In contrast, Fox is arguing that a lawsuit against Mr. Ailes in his capacity as Fox's CEO is in effect a lawsuit against the network, and that the arbitration clause is broad enough to encompass this dispute because it arises out of Ms. Carlson's employment relationship with it.