In a recent employment law case, New Jersey's Appellate Division ruled that an employer had waived its right to compel arbitration by waiting 10 months before it sought to do so.
Tevin Welcome worked as a van driver for Huffmaster, Inc.  Before Huffmaster hired him, Mr. Welcome completed an online application.  The application included an arbitration provision, which indicated that if he accepted a job with the company, then he would have to resolve any dispute with the company, including claims of discrimination or retaliation, through arbitration instead of in court.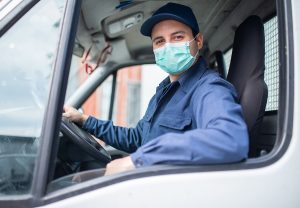 When Huffmaster hired Mr. Welcome, he moved from Texas to New Jersey for the job.  However, he quickly discovered that few of his coworkers and the clients who rode in the van he drove complied with New Jersey's COVID-19 mask mandate.  Mr. Welcome was particularly concerned that he could get COVID and give it to his six-year-old son who has health problems.