In a recent ruling, the Third Circuit Court of Appeals concluded that an arbitration agreement did not prohibit an exotic dancer from pursuing her overtime and minimum wage claims in court.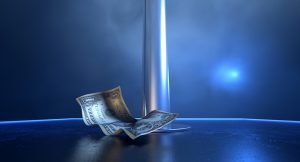 Alissa Moon worked at the Breathless Men's Club, which is in Rahway, New Jersey.  The Club treated her as an independent contractor, rather than an employee.  In fact, she had to agree to rent space from the Club where she could perform, and signed an "Independent Dancer Rental Agreement" which expressly states that she is an independent contractor.
That agreement also includes the following arbitration provision:
In a dispute between Dancer and Club under this Agreement, either may request to resolve the dispute by binding arbitration. THIS MEANS THAT NEITHER PARTY SHALL HAVE THE RIGHT TO LITIGATE SUCH CLAIM IN COURT OR TO HAVE A JURY TRIAL—DISCOVERY AND APPEAL RIGHTS ARE LIMITED IN ARBITRATION. ARBITRATION MUST BE ON AN INDIVIDUAL BASIS. THIS MEANS NEITHER YOU NOR WE MAY JOIN OR CONSOLIDATE CLAIMS IN ARBITRATION, OR LITIGATE IN COURT OR ARBITRATE ANY CLAIMS AS A REPRESENTATIVE OR MEMBER OF A CLASS.
Ms. Moon filed a class action lawsuit in which she claimed the club improperly misclassified her and other exotic dancers as independent contractors rather than employees, and failed to pay them minimum wage and overtime, in violation of the Fair Labor Standards Act ("FLSA"), the New Jersey Wage and Hour Law ("NJWHL") and the New Jersey Wage Payment Law ("NJWPL").
The Club filed a motion to dismiss Ms. Moon's case, claiming the arbitration clause prohibited her from bringing her case in court.  The District Court denied the motion, but gave the parties time to engage in limited discovery regarding whether the arbitration clause was enforceable.
After this limited discovery the Club moved for summary judgment, again arguing the arbitration provision required Ms. Moon to pursue her case through arbitration rather than in court.  This time, the District Court granted the Club's motion and dismissed the case.  Ms. Moon appealed.
In Moon v. Breathless Inc., the Third Circuit reversed.  It first explained that under New Jersey law there is a presumption that a court, rather than an arbitrator, should decide whether the parties agreed to arbitrate a particular dispute.  Since it found no clear and unmistakable evidence that the parties agreed to let an arbitrator decide this issue, it ruled that it should decide whether the parties agreed to arbitrate Ms. Moon's claims.
The Court then analyzed whether the arbitration provision in Ms. Moon's Independent Dancer Rental Agreement required her to pursue her wage and hour claims through arbitration.  The Court explained that, under New Jersey law, to cover statutory claims like Ms. Moon's FLSA, NJWHL and NJWPL claims, an arbitration clause has to do the following three things:
Make it clear it applies to "all statutory claims arising out of the employment relationship or its termination";
Refer to the type of claims that must be arbitrated, such as by saying it governs all "workplace discrimination claims" or all "wage and hour claims"; and
Explain the difference between arbitration and litigation, including making it clear the worker is waiving her right to a jury trial.
Applying that standard, the Third Circuit concluded that Ms. Moon had not agreed to arbitrate her wage and hour claims.  Specifically, it found that the arbitration clause only refers to disputes arising "under this Agreement" and does not state that it applies to statutory employment law claims or all claims relating to Ms. Moon's employment.  Accordingly, it ruled that Ms. Moon has agreed to arbitrate claims of breach of contract, but not statutory claims like the minimum wage and overtime claims that she is asserting.  Accordingly, it ruled that Ms. Moon's claims are not subject to arbitration, and reversed the District Court's Order dismissing her case.