Earlier this week, the New Jersey Supreme Court ruled that private parties cannot agree to shorten the two year statute of limitations that applies to the New Jersey Law Against Discrimination ("LAD").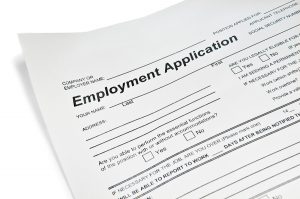 The case was filed by Sergio Rodriguez.  When Mr. Rodriguez applied for a job as a Helper for Raymours Furniture Company (better known as Raymour & Flanigan), he signed a job application.  The application contained a provision requiring him to bring any legal claims relating to his employment within 6 months after the action that becomes the subject of the lawsuit, and waiving any statute of limitations to the contrary.
Ramours hired Mr. Rodriguez.  In April 2010, he injured his knee at work.  He filed a workers' compensation claim and received benefits.  After undergoing knee surgery and physical therapy, he was cleared to return to work starting on September 14, 2010.  Mr. Rodriguez initially was on light duty for two weeks.  Raymours fired him on October 1, 2010, two days after he returned to full duty work.