New regulations issued by the United States Department of Labor (DOL) make it clear that the Family & Medical Leave Act (FMLA) protects spouses in same sex marriages.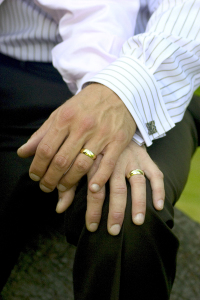 The FMLA is a federal law which, among other things, guarantees covered employees can take up to 12 weeks per year off from work to care for their own serious health condition, a serious health condition of a member of their immediate family, or for pregnancy, childbirth or adoption. To be covered, an employee must have worked for the employer for at least 12 months, worked at least 1,250 hours for the employer during the previous 12 months, and worked at a location at which the employer has at least 50 employees within a 75 mile radius.
The FMLA defines "immediate family" to include a parent, child or spouse. However, until last year's Supreme Court decision in United States v. Windsor, the federal government did not recognize same sex marriages. Therefore, the FMLA did not protect employees in same sex marriages to the same extent it protects employees in opposite sex marriages. The new regulations are intended to correct this problem.