A recent decision by the New Jersey District Court addressed important issues regarding retaliation following an employee's request for a reasonable accommodation and time off under the Family and Medical Leave Act ("FMLA").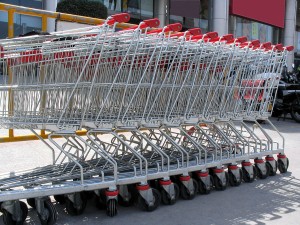 In Boles v. Wal-Mart Stores, Inc., plaintiff Barry Boles worked for Wal-Mart Stores, Inc. for approximately ten years. As a result of a medical condition, his physician signed him out of work for approximately five months, which included several extensions of leave. Wal-Mart retroactively approved his FMLA leave (12 weeks), and designated his remaining time off as personal leave. The plaintiff claimed he did not receive documentation regarding how his leave was allocated or indicating he could be fired if he failed to return to work following his FMLA leave. Within three days after Boles returned to work, Wal-Mart terminated him for failure to return to work following his approved leave.
The plaintiff had received a performance warning approximately two weeks prior to taking leave. Shortly thereafter, Wal-Mart claimed that on one occasion prior to his leave he failed to complete certain overnight job responsibilities and to notify his supervisors that he was leaving early.
The plaintiff brought claims for (1) retaliation for seeking an extension of medical leave in violation of the New Jersey Law Against Discrimination ("LAD"); (2) disability discrimination under the LAD; (3) failure to reasonably accommodate his disability under the LAD; and (4) interference with his FMLA rights.
Reasonable Accommodation
Regarding the reasonable accommodation claims, Wal-Mart argued the plaintiff could not meet his burden of proof because "taking medical leave does not constitute protected activity that would support a retaliation claim under the NJLAD." The Court rejected this argument and held that the LAD's anti-retaliation provision includes as "protected activity" requesting and taking medical leave. As a result, employers found to have retaliated against employees for requesting or taking medical leave can be liable. The Court also found there was sufficient evidence to support the plaintiff's claim that his discharge was motivated by Wal-Mart's resentment toward his request for leave. In so concluding, the Court relied on (1) an email his direct supervisor sent to his own supervisor about discharging the plaintiff during his FMLA leave; and (2) the fact that Wal-Mart discharged the plaintiff only three days after he returned to work.
The Court, however, held that because the plaintiff had received a warning indicating unsatisfactory work performance, left work without notifying his supervisors, and failed to complete certain overnight work, he could not meet the necessary initial showing for a disability discrimination case. In particular, the Court concluded that the plaintiff was not meeting his employer's reasonable expectations regarding his work performance. Surprisingly, the Court also held the plaintiff did not request a reasonable accommodation when he provided a physician's certification indicating he needed leave beyond the date he originally requested. The Court found the plaintiff did not directly request additional leave from his employer, but rather merely submitted a certification from his physician indicating a later return to work date. The Court found these facts could not maintain a claim for a failure to accommodate a disability. The Court then granted summary judgment to Wal-Mart in these respects.
FMLA Interference
The Court stated it was unclear whether Wal-Mart provided the plaintiff adequate notice that he was eligible for FMLA leave or sufficient information regarding the expiration of his FMLA leave. The Court found that the plaintiff may have been prejudiced by the company's failure to provide adequate notice since he may have made alternative plans if he understood he could be fired if he did not return to work prior to the expiration of his approved leave. As a result, the Court denied Wal-Mart summary judgment as to the plaintiff's claim of interference with his FMLA rights.