A few weeks ago, the United States Equal Opportunity Commission (EEOC) issued new enforcement guidelines regarding the federal Pregnancy Discrimination Act (PDA) and related claims under the Americans with Disabilities Act (ADA).
The PDA prohibits most employers from discriminating against employees based on pregnancy, childbirth or related medical conditions. It also requires them to treat women based on their ability or inability to work, rather than based on pregnancy, childbirth, or related medical conditions. The ADA prohibits employers from discriminating against employees because they have a disability, including a pregnancy-related disability. It also requires employers to provide reasonable accommodations to permit disabled employees to perform the essential functions of their jobs.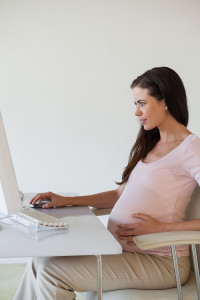 The EEOC's guidelines make it clear employers cannot discriminate against employees based on a current or past pregnancy. It notes employees are more likely to prove discrimination claims based on past pregnancies when the employer takes an adverse action (such as termination or demotion) relatively quickly after the employee gave birth. For instance, there can be a strong inference of pregnancy discrimination when an employer takes a negative action while the employee is still on a maternity leave, or right after she returns from one.
The EEOC further explains that the PDA prohibits employers from discriminating against employees because they intended to get pregnant. Accordingly, employers should not ask job candidates or employees whether they intend to become pregnant. The EEOC considers such questions evidence of discrimination if the employer subsequently takes a negative job action against the individual.
The guidance notes that although it would be impossible for an employer to discriminate against an employee based pregnancy unless it knows the employee is pregnant, a company can learn an employee is pregnant in a variety of ways including from the employee herself, through rumors or office gossip, or because the employee is visibly pregnant.
In addition, the EEOC states that employers cannot act based on assumptions and stereotypes about pregnant women, such as assuming they will have attendance problems or will not return to work after they give birth. Likewise, as long as an employee can perform her job an employer cannot force her to take a leave of absence because she is pregnant. This is true even if the employer believes it is acting in the employee's best interests.
The EEOC explains that employers have to treat women who are pregnant, have recently given birth, or have a related medical condition the same way as they treat other employees of comparable ability (or inability) to perform their jobs. That applies with respect to providing modified or light duty work, paid or unpaid time off, and temporary reassignments. To the extent a pregnant employee requests something the employer has provided to a disabled employee as a reasonable accommodation, the employer must treat the pregnant employee equally, but it can deny the accommodation if doing so would impose an "undue hardship."
The guidelines explain it can be unlawful for an employer to discriminate against an employee because she is lactating or breastfeeding since those are pregnancy-related medical conditions specific to women. For instance, an employer must provide the same rights to an employee who needs to lactate as it would provide to a disabled employee. In addition, the Affordable Care Act requires employers to provide hourly employees who are breastfeeding break time and a private place where they can express milk.
The EEOC also indicates that federal law prohibits discrimination against a female employee because she had an abortion, chose not to have an abortion, or is considering having an abortion. Likewise, they indicate federal law prohibits employers from making employment decision based on whether or not a female employee uses contraceptives.
Moreover, the guidelines note that discrimination against an employee because she is a caregiver does not violate the PDA. But as I have previously discussed, the EEOC previously explained when federal law prohibits Discrimination Against Caregivers.