In a recent opinion, a federal judge ruled that nine retired Jersey City Police Sergeants who prevailed in their employment discrimination and retaliation lawsuits should have their economic damages awards increased to offset the negative tax consequences of receiving a lump sum payment rather than receiving higher salaries and pensions over time.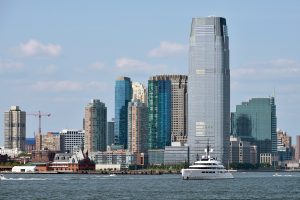 The opinion stems from two lawsuits that were consolidated for purposes of trial.  Between the two cases, nine retired Police Sergeants sued Jersey City, its former Mayor, Jerramiah Healy, and its former Police Chief, Robert Troy, for failing to make any promotions to Lieutenant from a 2003-2006 promotional list.  They alleged Jersey City's decision to do so constituted discrimination based on political affiliation and expression discrimination, in violation of the First Amendment, and was retaliation because one of the Sergeants, Valerie Montone, objected about gender discrimination, in violation of the New Jersey Law Against Discrimination ("LAD").
The case went to trial and the jury found that Jersey City had discriminated and retaliated against all nine of the plaintiffs.  It awarded economic damages totaling more than $2.2 million, or an average of more than $240,000 per person.