The New Jersey Law Against Discrimination ("LAD") prohibits employers from retaliating against employees who object to harassment in the workplace.  A recent case recognizes that the LAD also protects employees who object to sexual harassment committed by a customer.
Nicole Prager was a receptionist for Joyce Honda.  One day, a customer tugged at the arm of her shirt and exposed her bra at work.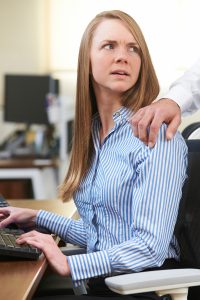 After the incident occurred, a service manager asked Ms. Prager if she wanted to file criminal charges against the customer.  When Ms. Prager indicated she was not sure, the manager told her she had to decide within 15 minutes.  Ms. Prager believed the manager was trying to discourage her from pressing charges because the harasser was a very good customer who had purchased approximately 20 cars during the previous year.