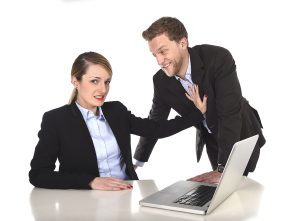 The New Jersey Supreme recently ruled that evidence showing an employer told a key witness to provide false information during a company's internal sexual harassment investigation can be relevant at the trial.
Tonique Griffin, Virginia Best and Rosalyn Walker, three female employees of the City of East Orange, claim their supervisor, Obed Prinvil, created a sexually hostile work environment for them.  Specifically, Ms. Griffin and Ms. Best claim Mr. Prinvil kissed them, and Ms. Walker alleges he repeatedly told her he was attracted to her, loved her and wanted to be "more than just friends," and once tried to kiss her.
After the three women reported Mr. Prinvil's harassment, the City hired an employment lawyer, Dina Mastellone, to investigate.  After Ms. Mastellone had finished interviewing witnesses, the City suggested she should interview one of the Mayor's aides, Corletta Hicks.  Ms. Hicks then made negative statements to Ms. Mastellone about all three women, including that Ms. Griffin and Ms. Best "have always been a mess," that Ms. Griffin "preys on older married men," that she suspected Ms. Griffin had a "personal relationship" with Mr. Prinvil, and that Ms. Griffin had serious financial problems.  In contrast, Ms. Hicks described Mr. Prinvil as a "phenomenal director" who always acted professionally in the workplace.