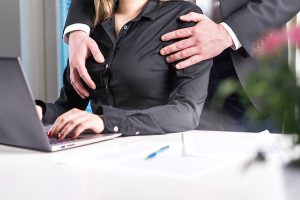 A recent decision by New Jersey's Appellate Division makes it clear that a court must have clear proof an employee agreed to arbitration before an employer can force an employee to arbitrate her case.
Nikki Cordero applied for a job with Fitness International, LLC, also known as LA Fitness International.  A few days later, LA Fitness interviewed Ms. Cordero and offered her the position.
On Ms. Cordero's first day of work, the Gym's General Manager, Ryan Farley, had her electronically sign a series of documents that he said she needed to sign before she could start her training.  According to Ms. Cordero, she did so without seeing what she was signing.
During the following few months, Ms. Cordero heard Mr. Farley and her immediate supervisor, George Walker, make sexual comments about female gym members.  For example, Mr. Walker referred to a woman as having a "nice ass and breasts" and told Mr. Farley "damn, I'd hit that."
In addition, Ms. Cordero alleges that, less than a month after she was hired, Mr. Walker noticed her manicure and asked whether she also had a pedicure.  When Ms. Cordero answered "no," Mr. Walker told her to "Let me know when you get your toes done so I can suck them."  Ms. Cordero responded by saying "no thank you."  According to Ms. Cordero, Mr. Walker then placed his hands on her waist from behind, and grabbed and groped her breast.  He also allegedly told Ms. Cordero he had a dream the previous night during which he "f–ked" Ms. Cordero.  Mr. Walker then threatened Ms. Cordero by telling her that he is the boss, and if he does not like her she would not be working there.
Ms. Cordero immediately told her mother and Mr. Farley about what Mr. Walker had done to her.  Ms. Cordero's mother contacted the police, who arrested Mr. Walker.  LA Fitness then transferred Mr. Farley to another location.
Although Ms. Cordero formally reported the sexual harassment to LA Fitness, nobody ever told her the outcome of her complaint.  Instead, on May 10, 2016, LA Fitness fired Ms. Cordero.
Ms. Cordero filed a lawsuit alleging sexual harassment in violation of the New Jersey Law Against Discrimination ("LAD").  However, LA Fitness filed a motion to compel arbitration, which was granted.  Ms. Cordero appealed, and the case was sent back to the trial court so the parties could get some limited discovery relating to whether Ms. Cordero had agreed to arbitrate her claims.
After the parties exchanged documents and conducted depositions, a new judge held a hearing.  At the hearing, LA Fitness claimed that Ms. Cordero electronically signed an arbitration agreement when she applied for the job.  In contrast, Ms. Cordero testified that she applied for the job through an app called Snagajob, never completed any job application for LA Fitness, did not know who completed the electronic application LA Fitness was relying upon, and maintained that she did not agree to arbitration.
Based largely on the fact that the purported job application listed an IP address that was not from one of LA Fitness' locations, the Judge concluded it was undisputed that Ms. Cordero had entered into the arbitration agreement, and compelled arbitration.  Ms. Cordero appealed again.
In its November 10, 2021 opinion, Cordero v Fitness International, LLC, the Appellate Division found there was conflicting testimony about whether Ms. Cordero actually signed the application.  The court also noted that the application included a disclaimer that neither it "nor any offer of employment from the employer constitutes an employment contract unless a specific document to that effect is executed by both the employer and myself."  The appellate court found this suggested that the application was not intended to create a contract between Ms. Cordero and LA Fitness.  Accordingly, the appellate court sent the case back to the trial court to reconsider whether Ms. Cordero entered a binding arbitration agreement.