A recent ruling by the Second Circuit Court of Appeals in a sexual harassment retaliation case holds that an employer can be liable if it negligently fires an employee due to the discriminatory or retaliatory animus of an employee who was not a supervisor.
Andrea Vasquez worked for Empress Ambulance Service, Inc. as an emergency medical technician.  One of her coworkers, Tyrell Gray, repeatedly asked her out on dates, tried to flirt with her and put his arm around hers and touched her shoulders.  Mr. Gray's conduct was unwelcome and made Ms. Vazquez uncomfortable.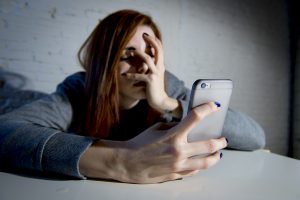 For instance, on January 8, 2014 Mr. Gray asked Ms. Vasquez to go on a date with him.  Ms. Vazquez made it clear she was not interested.  Later that evening Mr. Gray texted Ms. Vazquez a picture of his penis.  Extremely upset, embarrassed and in tears, at the end of her shift Ms. Vazquez complained to her supervisor and began typing a sexual harassment complaint.