A ruling opinion from the United States District Court for the District of New Jersey recognizes that an employee can be protected by New Jersey's whistleblower law, the Conscientious Employee Protection Act ("CEPA"), even if her employer knew about the issue before the employee objected about it.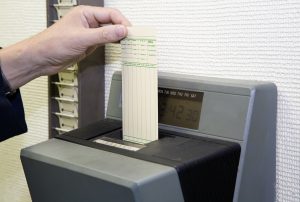 Jacqueline Martelack worked for Toys 'R' Us, Inc. as a cashier.  After she was promoted to become a Human Resources Department Supervisor, she told the employee who was training her that someone had been changing her time cards so she was not paid when she worked during her lunch break.  Toys 'R' Us investigated her allegations and eventually confirmed that she and her coworkers were not being paid during scheduled breaks that they did not actually take.  After the investigation, Toys 'R' Us paid the employees other than Ms. Martelack the wages they were owed for this unpaid work.
In the meantime, Toys 'R' Us told Ms. Martelack that she should stop reporting to her current store because it was going to transfer her to another location.  However, it did not assign her to work for two months, and she eventually concluded that she had been fired.  Ms. Martelack subsequently filed a lawsuit alleging in which she alleged, among other things, that Toys 'R' Us failed to pay her full hourly wage in violation of the Fair Labor Standards Act ("FLSA"), and fired her in violation of CEPA.