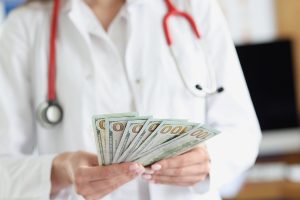 In a recent opinion, New Jersey's Appellate Division reinstated Margaret Gatham's whistleblower claim against Care One Management, LLC, its Executive Vice President, Elizabeth Straus, and its Deputy General Counsel, Thomas A. McKinney.
Ms. Gatham worked for Care One from 2005 until she resigned in July 2012.  In 2015, Care One's Chief Strategy Officer, Timothy Hodges, contacted her to discuss her potentially returning to Care One based on her past success turning the facility around, including her success collecting money.  In August 2015, Ms. Gatham returned to Care One as its Director of the Shared Business Office.
In approximately September 2015, Ms. Gathman discovered that Care One had failed to return to Medicare, Medicaid and other entities and individuals, overpayments and security deposits for residents who had died, in violation of the Affordable Care Act.  In early 2016, Ms. Gatham reported this issue to her immediate supervisor.  Ms. Gatham came up with a plan for Care One to return the money.  Ms. Gatham indicated she was concerned about the company's failure to return those funds, which she estimated could have been $13 million.  She also periodically updated members of the company's senior management, including Ms. Strauss, about those plans.
On August 3, 2016, Ms. Gathman submitted a report to members of Care One's upper management, including Ms. Straus and Mr. McKinney.  Ms. Gatham's report indicated that she already had returned approximately $3 million of the overpayments, and was working to returning the balance within 12 to 18 months.
On August 4, 2016, Ms. Straus told Ms. Gathman that Care One was considering promoting her to Vice President of Finance.
On August 11, 2016, Care One received progress reports which showed the credit balances in Ms. Gathman's region were twenty-three percent higher than other regions.  The very next day, August 12, 2016, Mr. McKinney gave Ms. Gathman a letter terminating her employment, effective immediately, claiming Care One had lost confidence in her.
Ms. Gathman filed a lawsuit against Care One, Ms. Straus and Mr. McKinley, among others, in which she alleged their decision to fire her was in retaliation for her returning $3 million to Medicare, Medicaid and individuals.  She asserted a claim of retaliation under the Conscientious Employee Protection Act ("CEPA") and a claim of wrongful termination in violation of New Jersey's common law, also known as a Pierce claim.
Eventually, the defendants filed a motion for summary judgment.  The trial court granted the motion, finding there was not enough evidence to prove the defendants had retaliated against Ms. Gatham, and dismissed her case.  Ms. Gatham appealed.
On February 22, 2022, in Gathman v. Care One Management, LLC, the Appellate Division reversed that ruling.  It recognized the close timing between Ms. Gathman's report about having returned $3 million of overpayments on August 3, and Care One firing her only 9 days later, on August 12, supports an inference of retaliation.  It further explained that a jury could find Care One used its August 11 report about credit balance as a pretext (or excuse) to retaliate against her since it had recruited Ms. Gatham to return to work for it based on her past success for it and it was considering her for a promotion as recently as August 4, yet nobody even bothered to give her an opportunity to discuss the August 11 report with them before it fired her.